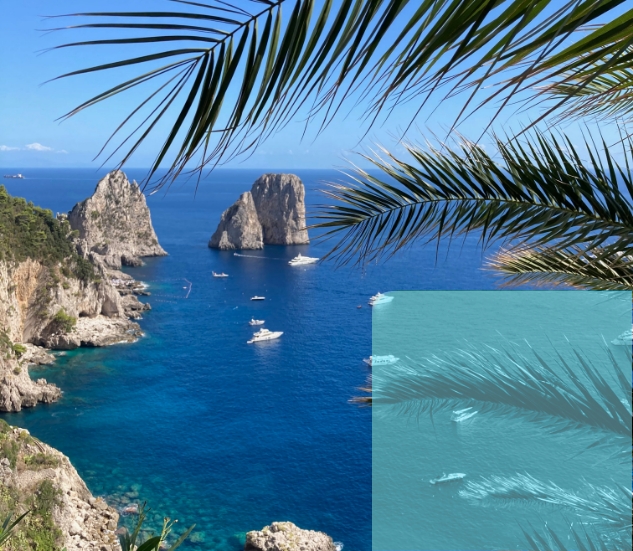 Our Story
I Heart Travel and Tours provides curated, immersive, and unique international travel services and tours throughout South Africa, Brazil, and Italy.
We utilize total cultural immersion as a vehicle to provide a platform to enlighten and educate our travelers. This is the motivation for what we do. Our return on investment is measured in part by the opportunity to relieve small and large travel groups alike from the burdensome worries of international travel planning and the insecurities that stem from operating outside of one's comfort zone.
We leverage our professional travel planning expertise and extensive global network of partners to ensure our travelers enjoy authentic local cultural activities in an efficient, fun, and worry-free manner, thus bolstering our proclamation that global exposure leads to personal expansion.
I Heart Travel and Tours is an IATAN-accredited agency and a member of ASTA and CCRA.
About Our Founder
For decades, David James has been an international travel enthusiast. He is a Certified Travel Associate, an ARC Verified Travel Consultant, and a proud member of the American Society of Travel Advisors. His passion for acquiring cross-cultural experiences in a global environment, and leading others to do the same, is what inspired I Heart Travel and Tours into existence.
Originally from the San Francisco Bay Area located in northern California, David earned his Bachelor of Arts degree at the University of California, Los Angeles prior to acquiring his Juris Doctor degree. David also studied at the University of Rome- La Sapienza and subsequently worked at the Alternative Dispute Resolution Center located in the heart of Rome, Italy.
Also spanning decades are David's many excursions throughout Brazil. His knowledge of Brazilian culture is extensive. David has immersed himself in all aspects of Brazilian life and has resided in Salvador da Bahia, teaching for Brazilian national and regional language institutions. His passion for the Afro-Brazilian influence on Brazilian culture informs our strategic approach to curating amazing and unique travel itineraries throughout Brazil.
David maintains legal residence in South Africa. There, he also maintains relationships and partnerships with local South African tourism suppliers, businesses, university affiliates, municipal services, hospitality-industry connections, sports and entertainment organizations, and faith-based missions and charities.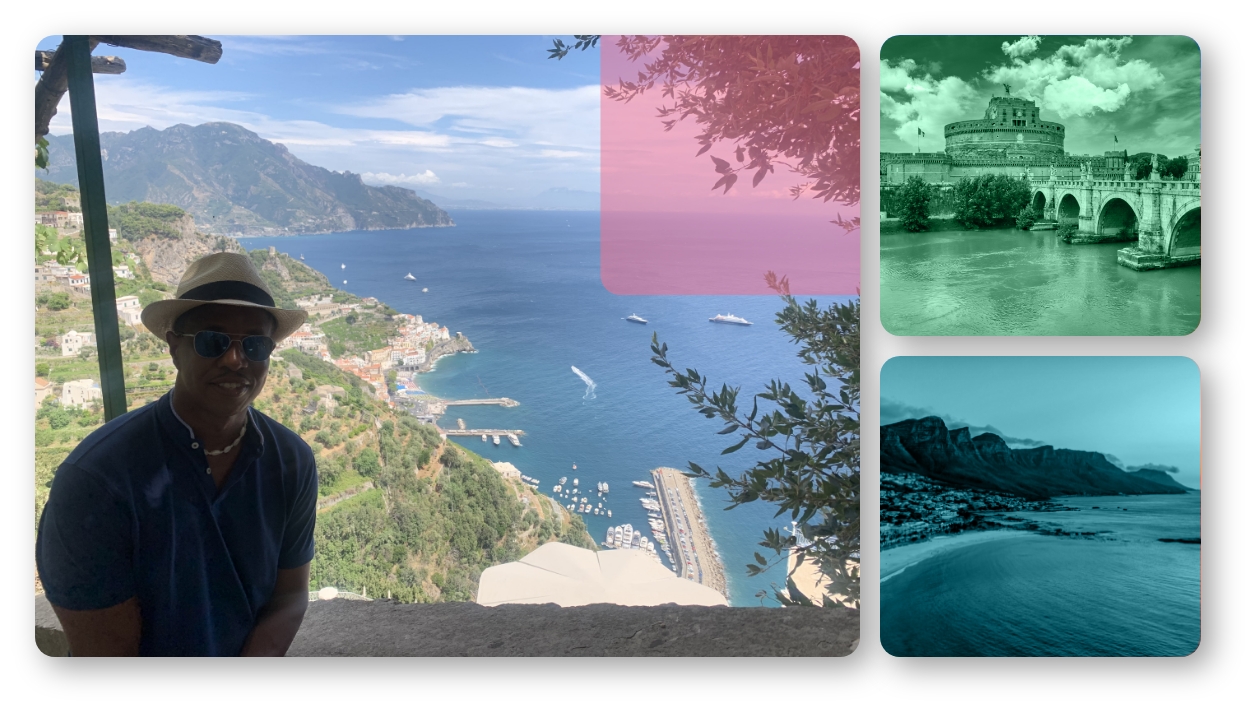 Start Your Journey Today!
Our travel experts work with you to provide unique itineraries, for group travel, that are adventurous, exciting, thought-provoking, spiritually-enriching, and that cultivate personal growth.
Select a trip to learn more and start your journey with I Heart Travel and Tours today!